16 February 2017
Cofer Black joins Kwasniewski and Hunter Biden.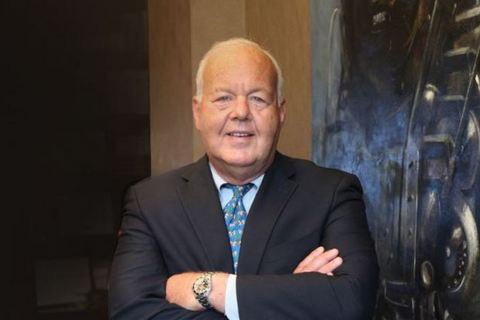 A former top CIA official and top officer of the private military company Blackwater (now – Academi) Cofer Black will join the Board of Directors at the gas company Burisma Group. As a member of Burisma Group's Board of Directors Mr. Black will lead the company's security and strategic development efforts.
According to the company's official release, Mr. Black is a recognized expert in the field of combating international terrorism, cyber-security, national security and international relations.
Cofer Black is a former Director of the CIA's Counterterrorist Center (1999-2002) and Ambassador at Large for counter-terrorism (2002-2004).  Since Mr. Black retired from public service in 2005, he has been providing strategic advice to global companies regarding business development and market risk assessments. In particular, Mr. Black served as Vice Chairman at Blackwater Worldwide (now Academi) and Chairman at Total Intelligence Solutions (Total Intel). He also was a Senior Advisor for Foreign Affairs to the U.S. presidential candidate Mitt Romney.
Former Minister of Ukraine Nikolay Zlochevskyi is the President of Burisma.
We should recall that among other high-ranking Burisma's officers there are son of the former U.S. President Hunter Biden and former President of Poland Aleksander Kwaśniewski.
Until recently, there were open criminal proceedings against Burisma on suspicion of tax evasion of UAH 1 billion, however, the case was closed in January 2017 after the company had paid off UAH 180 million of taxes. 
In September 2016, the Pechersk District Court of Kiev obliged the Prosecutor General's Office to close the case against Nikolay Zlochevskyi and remove him from the wanted list. The PGO fulfilled the relevant court decision, as reported Burisma.