3 February 2017
International Energy Group Burisma will be ramping up investment in 2017, announced the Group's CEO for Ukrainian operations and General Manager of the Energy Service Company "ESCO Pivnich" Taras Burdeinyi. Capital spending by Ukraine's largest independent gas producer is expected to exceed $3 billion.  At the same time, the Group is planning to drill 20 new wells with a total depth of circa 100 km.
"In January, the Group started drilling four new wells on Karaykozivske and Veselkivske fields, with three out of four – more than 5000 meters deep with a complex profile and deviation from the vertical of over one kilometer. We have also commissioned projects on another five wells, the rest – are already under way" – says Taras Burdeinyi.
The development and commissioning of new wells, as well as the use of technologies for intensification of hydrocarbon production on 15 wells will allow our operating companies to reach production volumes of about 1.8-2 billion cubic meters by the end of this year.  Burisma Group is one of the leading private gas companies in Ukraine in terms of production volumes with circa 30% among all independent gas producers.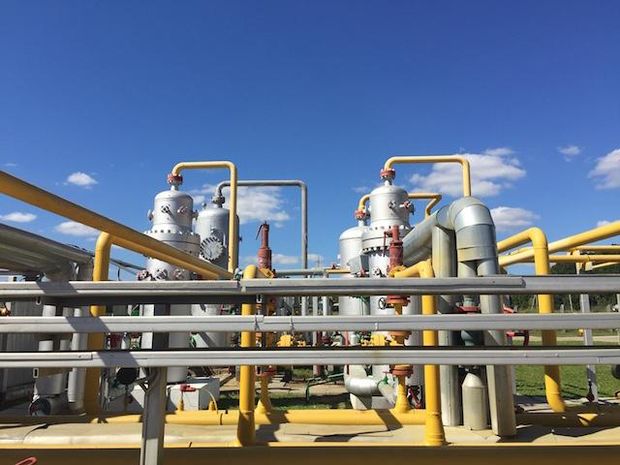 Burisma Group supplies gas to over 100 different enterprises in Ukraine. Terms of work with both public and private companies depend solely on market conditions, following the principles of economic viability. Over the past two years alone, Burisma paid over UAH 5 billion to budgets of all, and is ranked among top taxpayers in the industry.
"In 2016, Burisma Group took several important steps to increase production and strengthen the energy independence of Ukraine. The company created by far the most modern fleet of drilling and seismic equipment in the country, which allows better and more intensive development of new wells" – says Taras Burdeinyi.
In particular, in the summer of 2016, the company acquired a fleet to carry out work on hydraulic fracturing (frac) and started working with ProPetro Services. Burisma also began close cooperation with National Oilwell Varco (NOV), one of the largest and oldest US manufacturers of oil and gas equipment.
"The key to the success of our brand lies in technology and innovation. In close cooperation with NOV, ProPetro Services and Dawson, we will be bringing latest equipment into the Ukrainian E&P sector in already in 2017 raising the bar for other independent gas producers in the country. With support from our partners, we are continually introducing best-in-class drilling and seismic equipment making our production even more efficient and environmentally friendly" – notes the Director for International Cooperation and Strategic Development at Burisma Group and Advisor to the Board of Directors Vadym Pozharskyi.
Founded in 2002, Burisma is an independent oil and gas exploration and production company operating in Ukraine, Italy and Kazakhstan. In Ukraine, Burisma is a market leader with annualized natural gas production circa 1,5 BCM and over 30% market share. Burisma is striving to become an active market player across Europe, as well as worldwide, and to stand out by virtue of its values and experience. Burisma is seeking to strengthen its role in the field of global energy development, with an emphasis on exploiting new technology.